Getting Your Teen Enrolled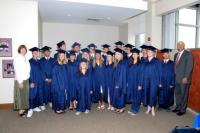 Stillwater Academy is a year round program, and can accept new students at any time. Acceptance is based on a combination of a review of the student's current and past history of behavior, and consultation with the student's parents.
We serve 12-17 year old girls and boys who have a history of mild to moderate emotional and behavioral problems, low self-esteem, defiance, academic underachievement, mild substance abuse, and/or family conflict. See the full list of issues we help teens with.
Affordable options starting as low as $2,000/month with financing. Call today 1-866-359-4600
(Limited Number of Spots Available)
4 Easy Steps to Get Enrolled
Step 1: Evaluate First you'll need to help determine if your son or daughter will be a good fit for the types of teens we work with at Stillwater Academy. You can do this by reading over our student profile completing a quick online assessment or by speaking with an admissions counselor (866-359-4600).
Step 2: Complete an Enrollment Application After you've determined that your son or daughter will be a good fit for Stillwater Academy, you can begin filling out an enrollment application. Once you've completed the application print, scan and email it to jamie@turnaboutteens.org.
If you have any questions at this point please get in touch with an admissions counselor (call toll free 866-359-4600 or use our contact form).
Besides helping with enrollment forms an admissions counselor can also connect you to parents of past Stillwater Academy students - talking with someone who's been in a position very similar to yours can help you know what to expect from your Stillwater Academy Experience. If desired you may also set up a school tour.
Step 3: Complete an Enrollment Packet When your student has been accepted to the program, your admissions counselor will get you an enrollment packet which you'll need to complete and return.
Step 4: Enrollment and Evaluation Once your son or daughter arrives at Stillwater Academy we will arrange for an educational and therapeutic evaluation as we begin the treatment process.
Making Treatment More Affordable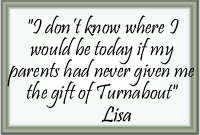 Prosper Healthcare Lending offers many different types of financing options, including fixed rate/fixed term to help you get the lending you need without busting your budget!




Turnabout Stillwater Academy: Admissions